Control Systems
that fully Automate your production / work machinery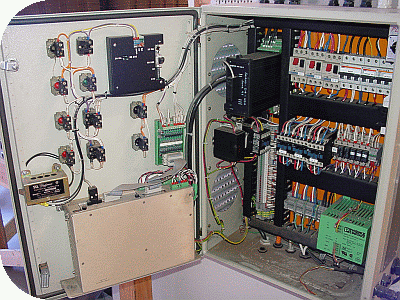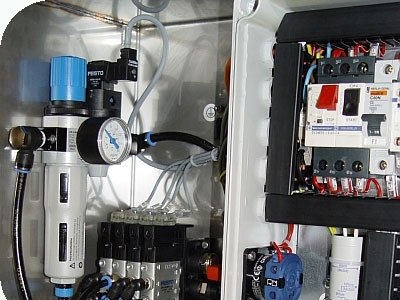 This includes:
PLC Control and Integration
Motor Control
Multi Axis Motion Control, with Servo Motor and Stepper motors
Machine Displays
Electrical Circuit Design
PLC Programming
SCADA (Supervisory Control and Data Acquisition) EG Intouch
PC Software integration

Some Past Machines include:



Carton Erector
Wine Cap sorting plant
Bag making machine
Chateu Potato Cutting machine
Rotary Cow Control System
Automatic Door Assembly Machine
Wine cork treatment system
Robotic Palletising Machine
Spring Making Machine
Corn Chip Filler
Timber Saw Set-works
Water Valve Leak Testing machine
Commercial Laundry controls
Timber grading machine
Meat plant Yield control system
Meat Pie filling machine
Automatic rising door for forklifts
Automatic Meat packing machine
Meat Scale and Vision scanner
Machine Design Consultation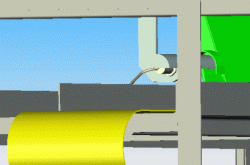 We can offer the following services:
3d solid works cad modelling

Motion Control

Design and Sizing

Machine Manufacturing

Project Management

commercialisation

PLC / PC Programming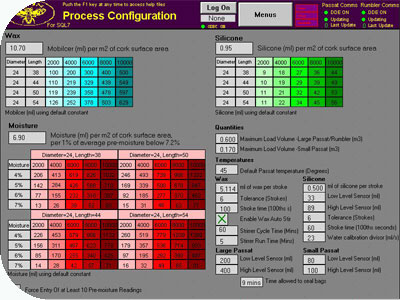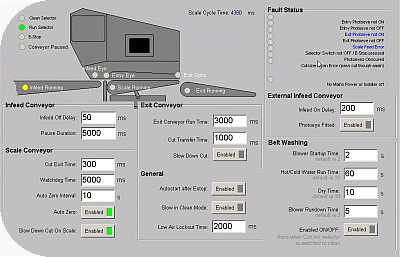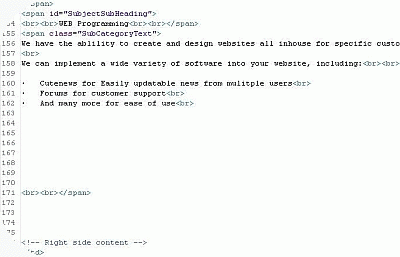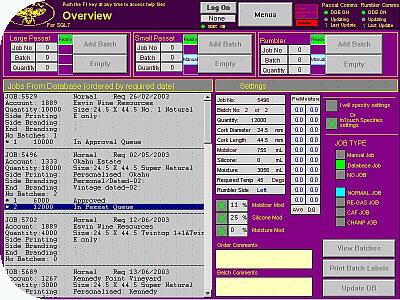 We can integrate with your plant control systems to:
log production data
monitor operator performance
time keeping
Recipe control
There are many devices available from 3rd party manufacturers.
We can integrate:
Printers
Scales
Vision Systems
Any Serial / Ethernet device
Operator interfaces
Motion Control
Our expertise is "gluing" technology together for you. Making everything work together.
Indutrial Control Programming
We have 26 years of industrial programming experience
PLC Programming
Servo Motor and Motion Control
Insdutrial comunications. RS232, RS485, Ethernet etc
Database logging
Device integration, Scales, Printers, Cameras etc
Machine Vision integrators
Intranet Programming
Programming Intranet/Internet based programs which can be viewed and controlled remotely anywhere in your plant, or anywhere in the world!
This creates a whole new world of ease of use and freedom.
Remote monitoring, control, and reporting anywhere you want it
PLC Programming
Here are a few examples as to what PLCs can do:
Control Servo Motors
Counting Systems
Database logging
Relay Control
Machinery Automation
WEB Programming
As well as integrating your plant and process for you, we can also design and implement websites for you.
This may be to show off your products, or may even integrate back to your machine or process!
Automation systems has its own Helpdesk support site to support customers from anywhere in the world.
If you have an enquiry about Programming, send us an
Email
Safety to Cat4 Standards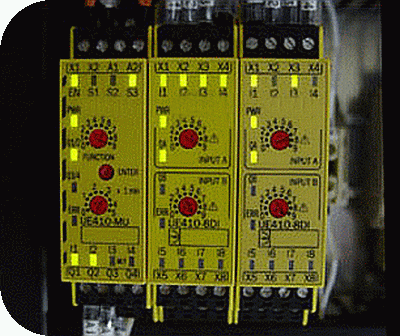 Machine Safety is now an important part of machine building and process control
Safety Standards and legislative requirements have grown enormously over the last few years.
NZ still trails Australia in these requirements, but this is changing fast.
Exporting machinery to other parts of the work requires that these safety standards are met.
We have years of experience with machine saftey, including:
Safety Relays
Light Curtains
Saftey switches
Machine guarding
Assistance with Machine safety declarations
Up to Cat4 safety systems (highest level)